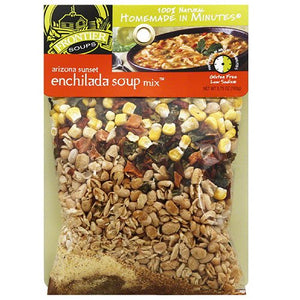 Arizona Sunset Enchilada Soup Mix
30 minutes from stovetop to table! Enchiladas as a soup combines the best of Mexican cuisine with easy home preparation and adventure. Ole!
Ingredients: Dehydrated Navy Beans, Sweet Potato, Onion, Red And Green Bell Pepper, Corn, Masa (Corn Flour), Chile Powder, Epazote (Mexican Herb). No Added Salt, Preservatives Or Msg.